Other Brands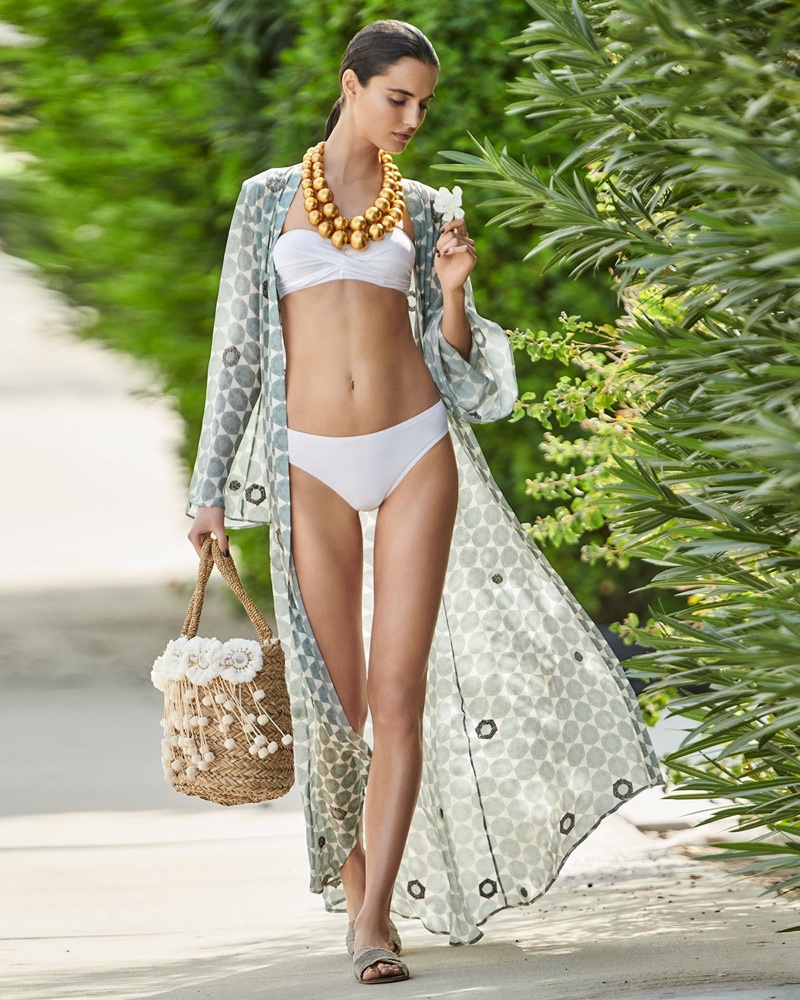 It may be chilly outside, but it's never to soon to plan for swimsuit season. For resort 2018, Neiman Marcus offers up chic styles perfect for the pool and beach. The luxury fashion retailer taps model Blanca Padilla to pose in colorful fashions. The fashion shoot showcases printed caftans, one-piece swimsuits and off-the-shoulder tops. Swimwear brands including Heidi Klein, Solid & Striped, Kisuii and more stand out.
Related: Luxe Vacation | 7 Trendy Resort 2018 Outfit Ideas
RESORT 2018 SWIM LOOKBOOK AT NEIMAN MARCUS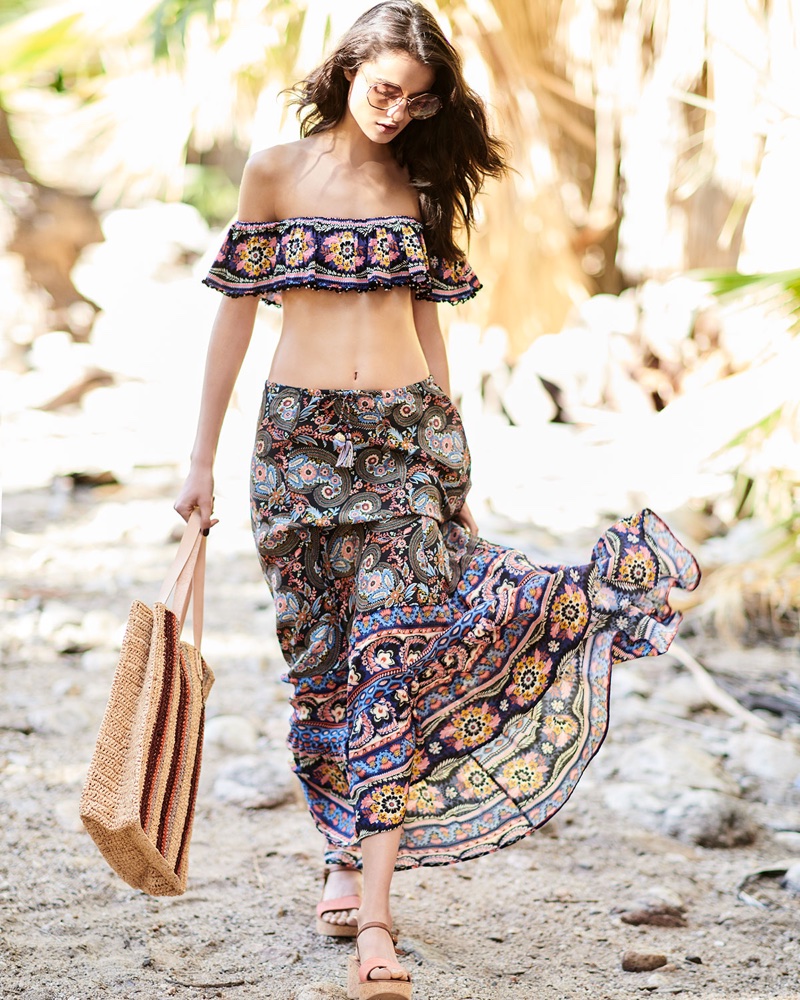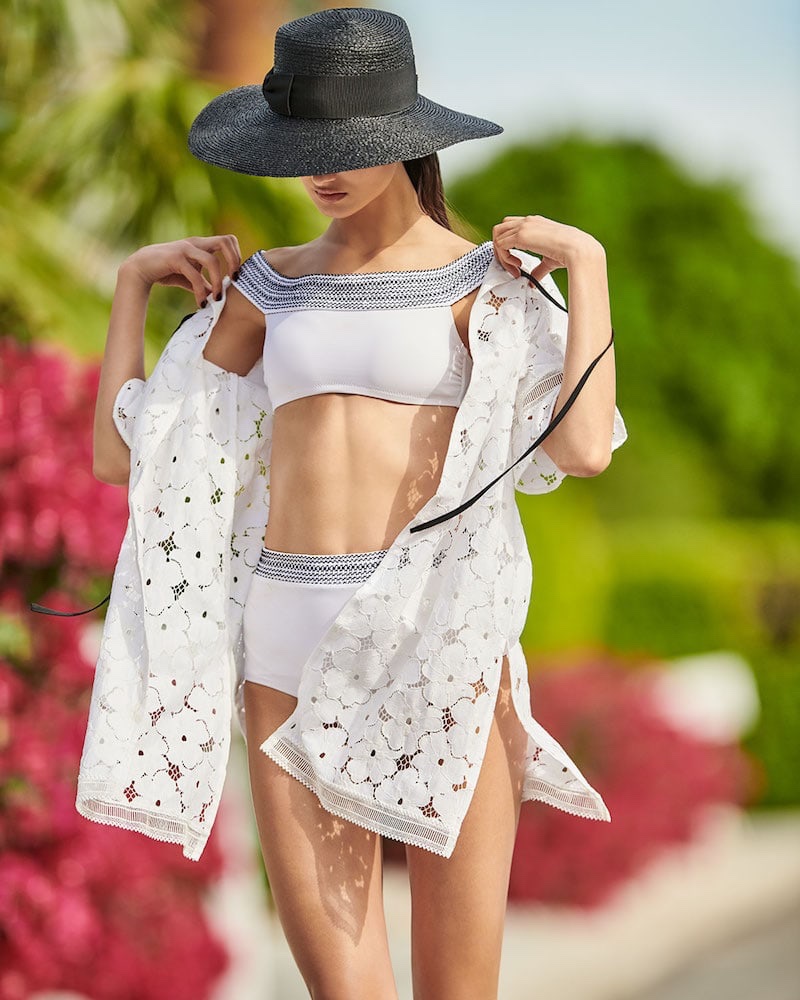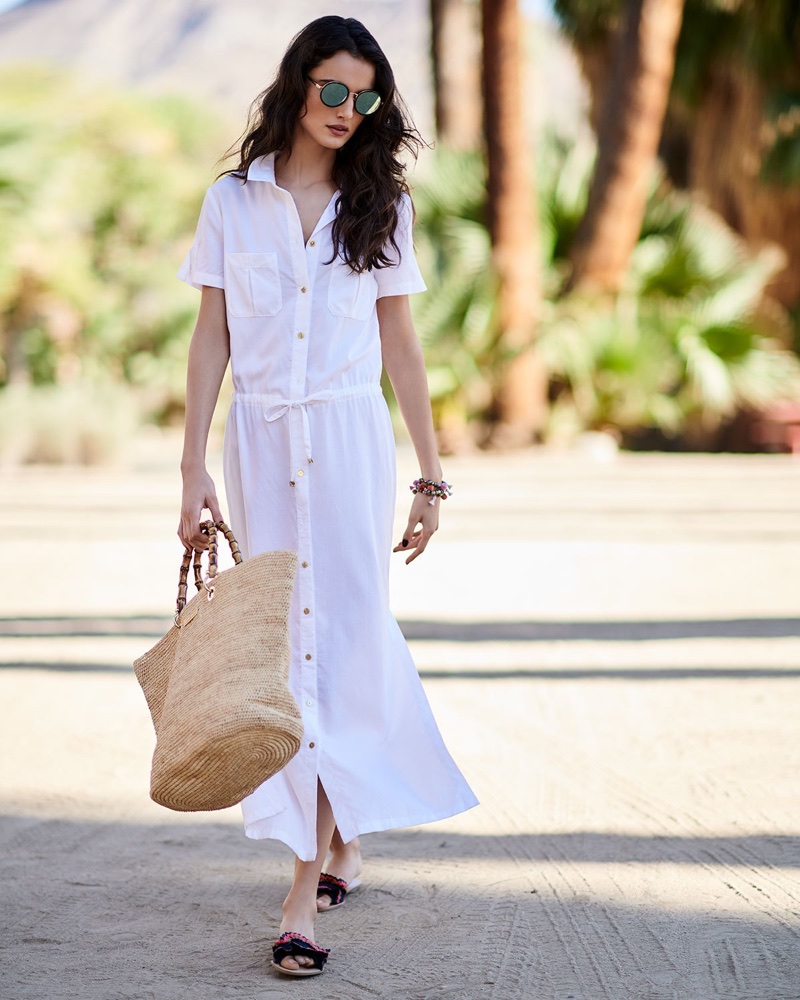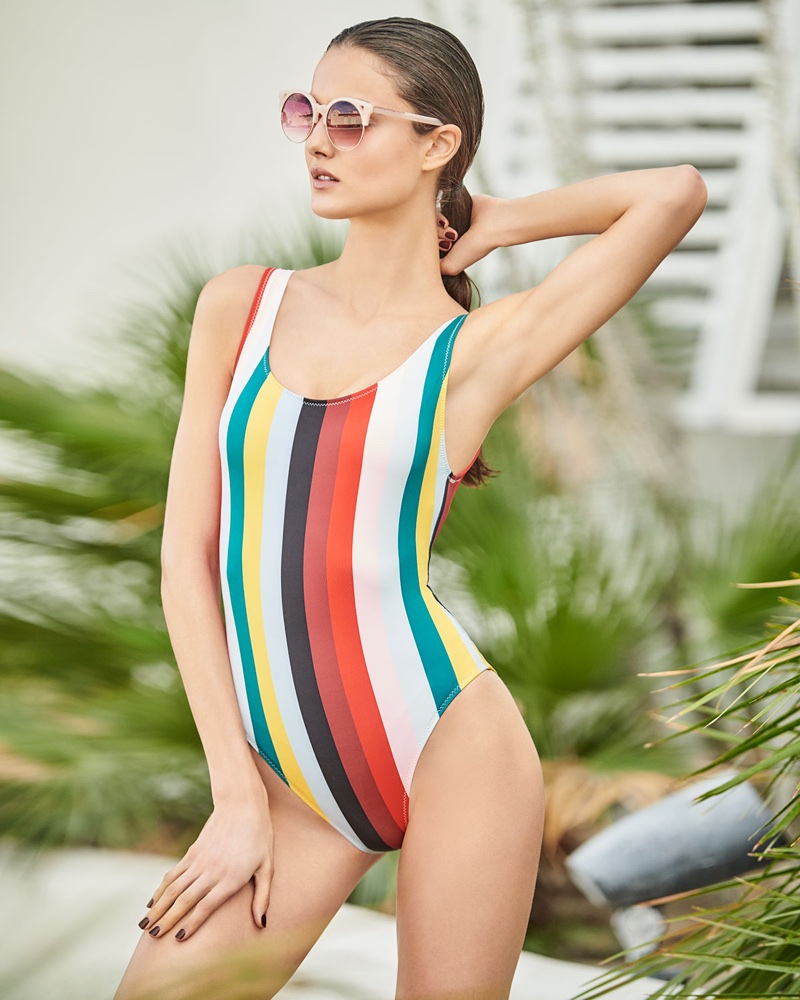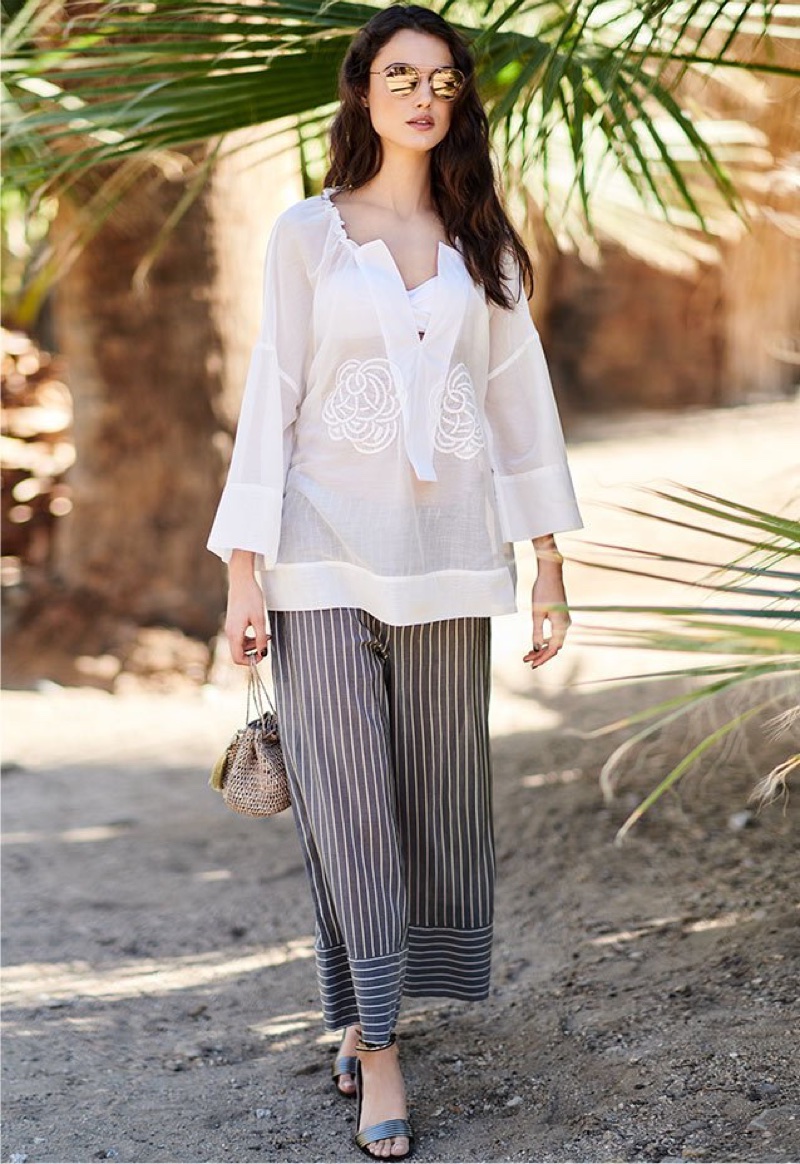 Other Brands
Gracing the pages of Grazia France's January 12th, 2018 issue, model Hanne van Ooij looks like a blushing bride. The fashion magazine celebrates unconventional wedding styles for the editorial. Photographed by Andoni & Arantxa, the Dutch model poses in dreamy dresses and lingerie with plenty of color in lieu of traditional white. Stylist Laure Orset-Prelet makes sure Hanne shines in the designs of Gucci, Chanel, Zimmermann and more.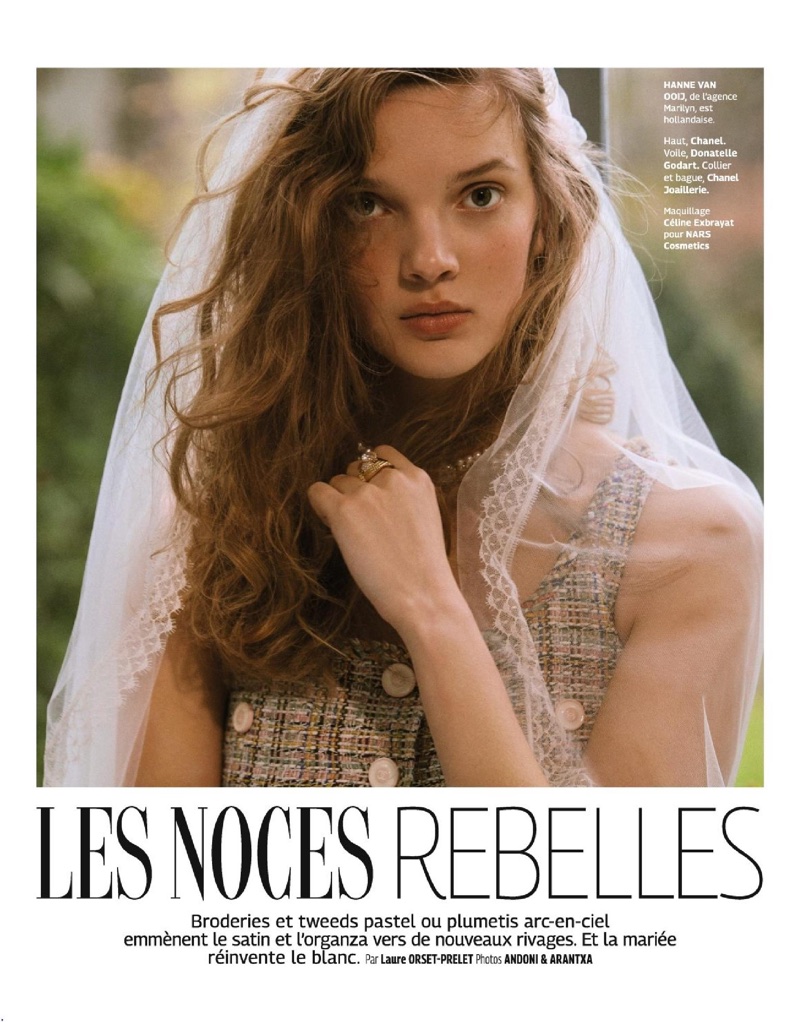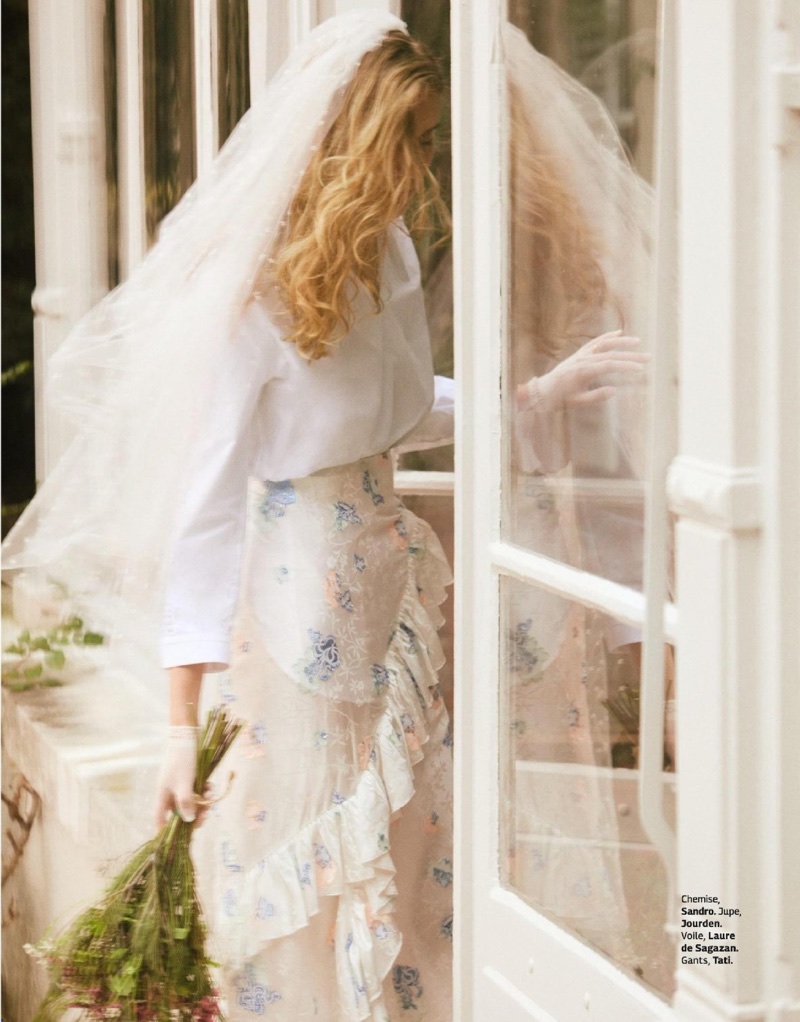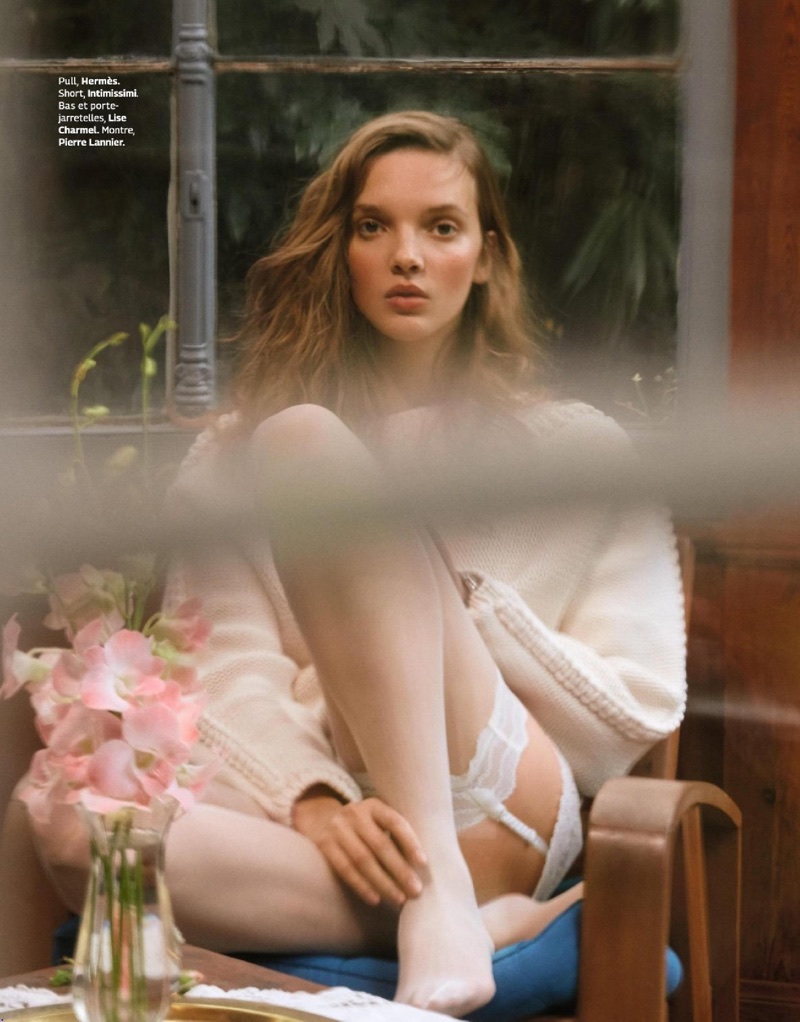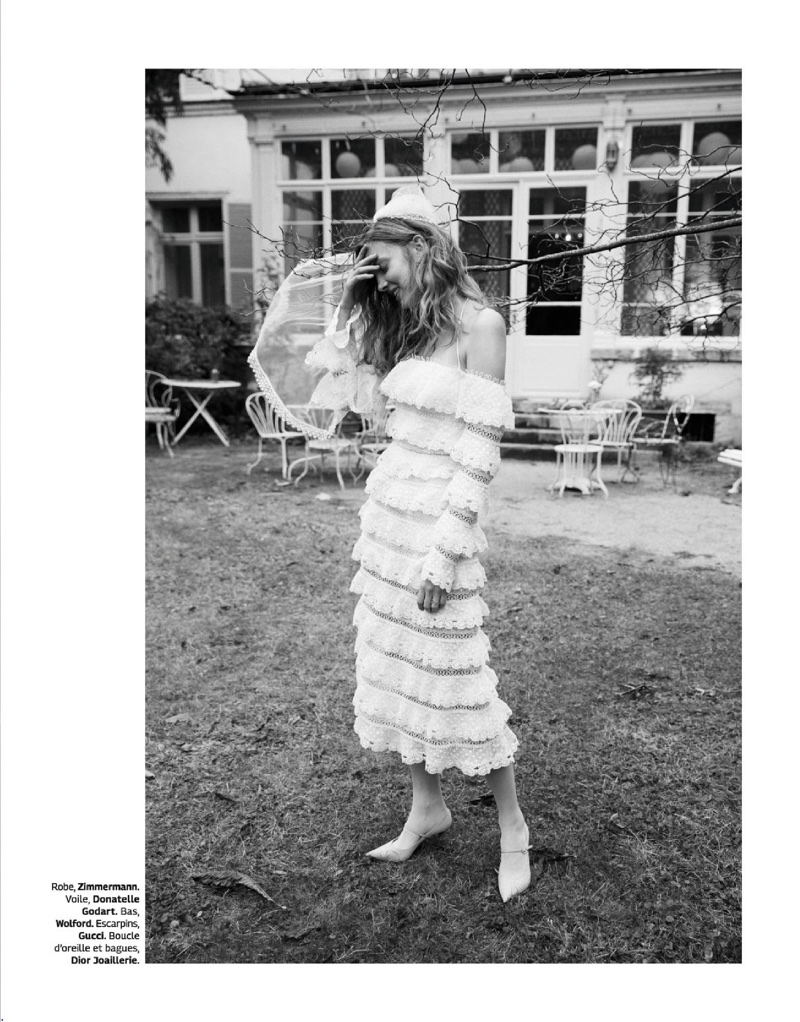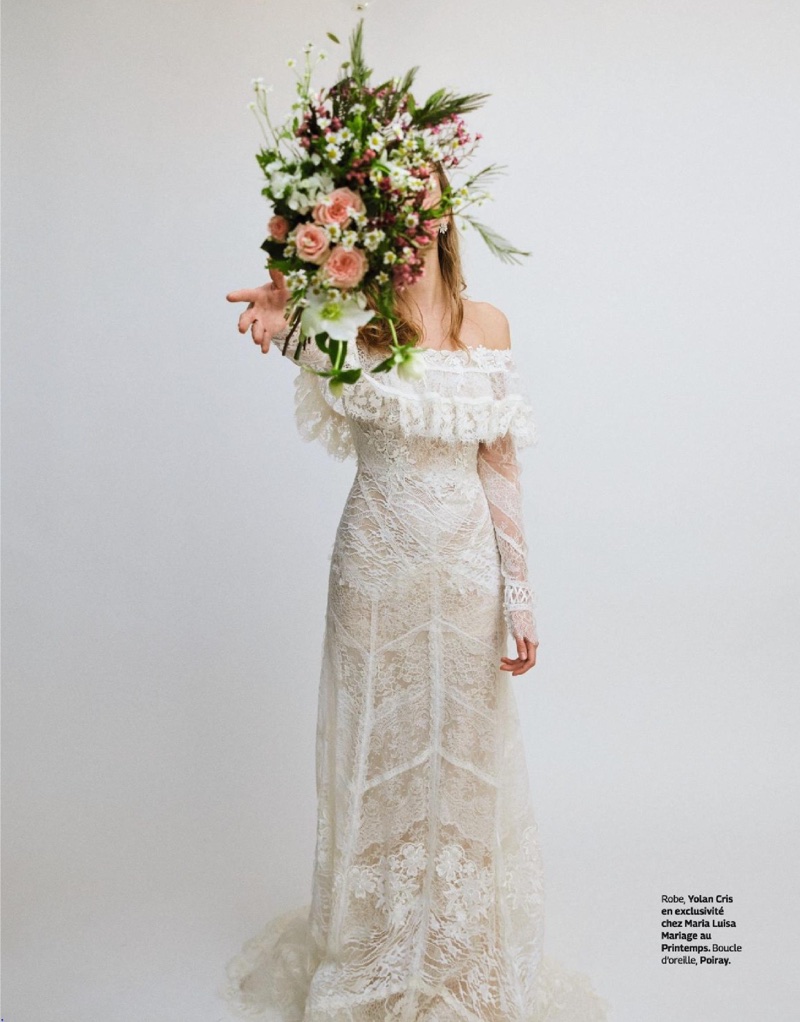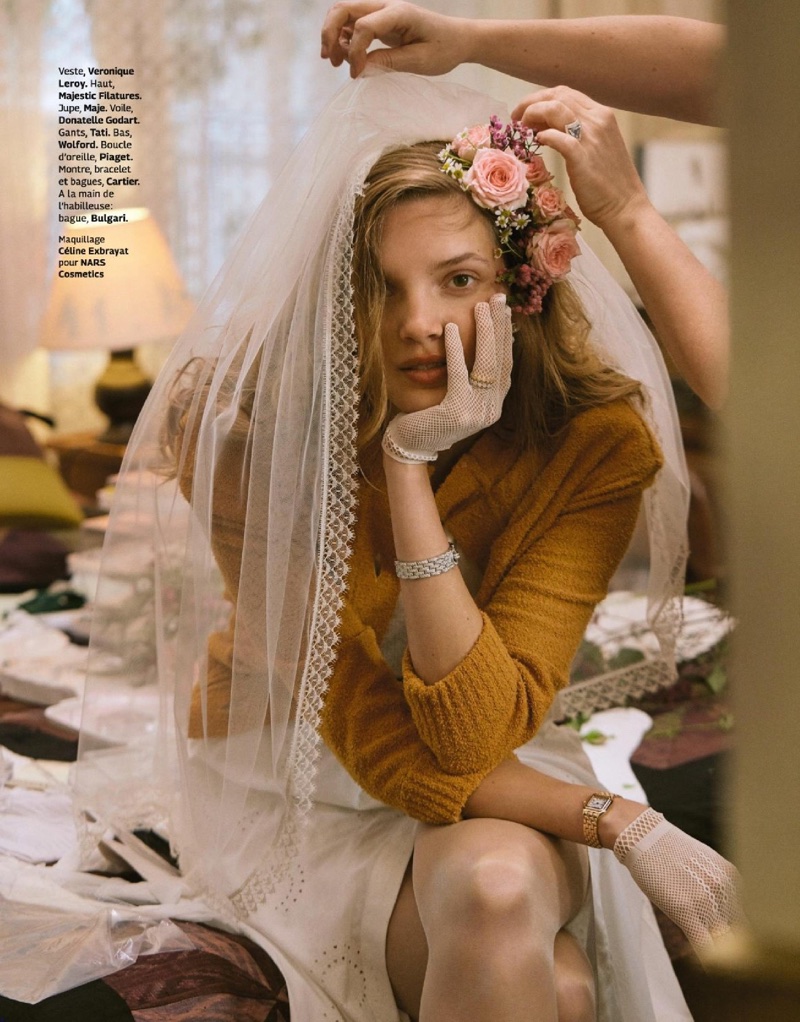 Other Brands
We've talked a lot about the O Cases lately, but nothing tops the one we're going to review. This Chanel Diamond Chevron O Case from the Cruise 2018 Collection is not only ridiculous gorgeous but its also unique, never-seen-before and limited. When this season is over, you will probably never see this bag again. |
The Design
There is already a diamond-quilted version and there is already a chevron-quilted version of the O Case. But what's more interesting is when we can mix these two components together and create an entire new style..
The lower part is crafted in Chevron Quilting while the top part is made in Diamond Quilting. The Diamond Quilting is purposely designed in smaller pieces to match the overall look. It creates a contemporary feel but you can certainly bet that this handbag will still be trending 10 or 20 years later.
The Interior
The interior is rather simple. Inside you will find one large compartment to store all your basic necessities or evening essentials.
The Prices And Sizes
Chanel Small Diamond Chevron O Case
Size: 7.9' x 10.8' x 0.4' inches
Estimated prices: $1100 USD, $1550 CAD, €1105 euro, £1000 GBP, $1800 SGD, 5560 MYR, $9200 HKD
Chanel Diamond Chevron O Case
Size: 9.4' x 13.8' x 0.6' inches
Estimated Prices: $1300 USD, $1700 CAD, €1210 euro, £1090 GBP, $1970 SGD, 6090 MYR, $10100 HKD
More Images And Colors
Other Brands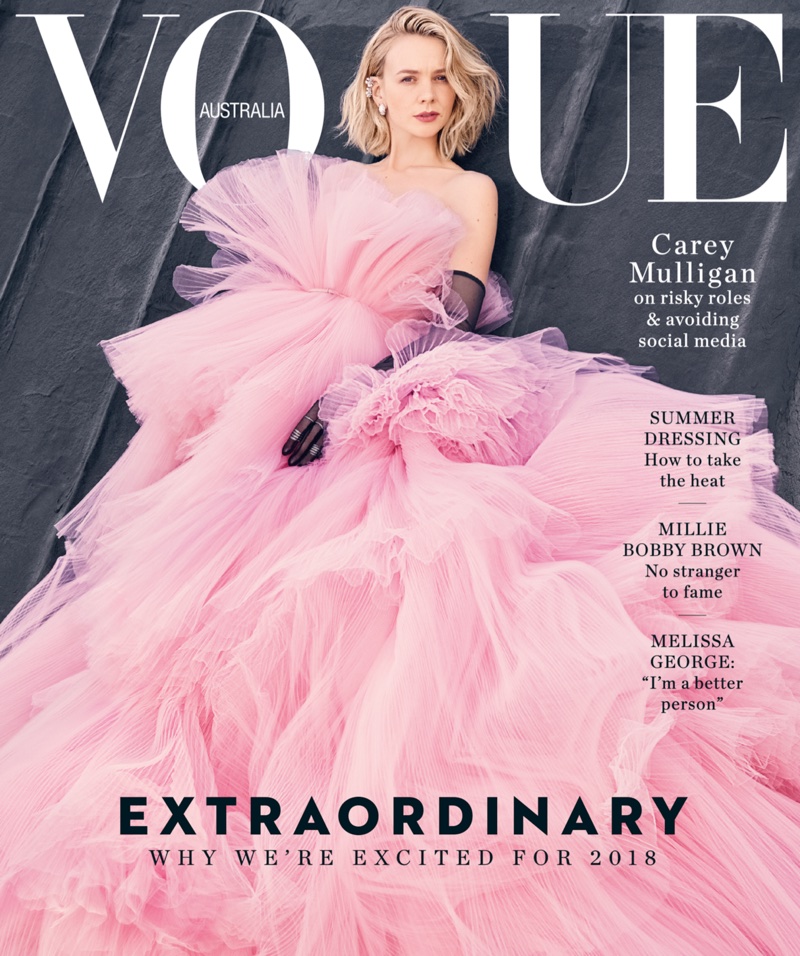 Carey Mulligan stands out in pink for the January 2018 cover of Vogue Australia. Captured by Emma Summerton, the English actress wears a frothy gown from Giambattista Valli haute couture. For the accompanying shoot, Carey poses in even more looks from the latest haute couture collections. Stylist Christine Centenera makes sure the blonde impresses wearing the designs of Chanel, Dior, Valentino Haute Couture and more.
Related: Carey Mulligan Poses in Ethereal Gowns for Harper's Bazaar UK
COVER SHOOT: CAREY MULLIGAN FOR VOGUE AUSTRALIA JANUARY 2018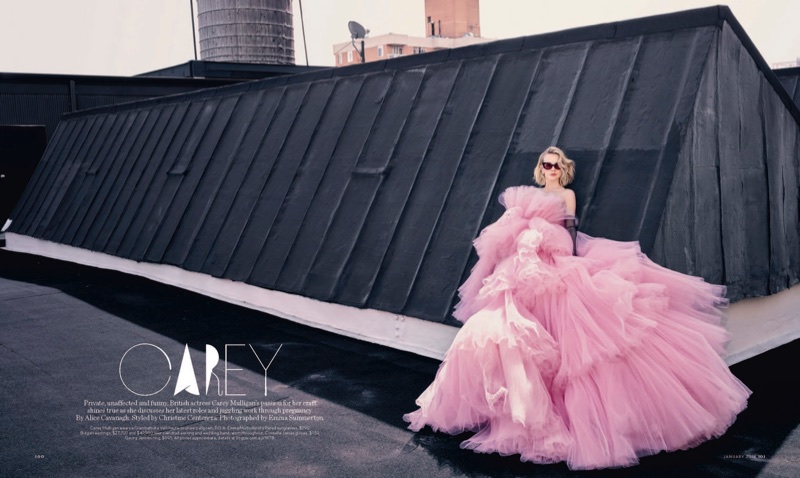 CAREY MULLIGAN ON WHETHER SHE EXPERIENCED HARRASSMENT
In her interview, Carey talks about whether she experienced sexual harassment in the film industry.
"I know a lot of actresses, friends of mine, who have felt vulnerable, but I don't think I ever have, in that sense." Carey continues, "I have felt belittled and I think I've felt kind of lesser-than. I've definitely experienced sexism in terms of how I've been treated. When I've tried to assert my opinion on scripts, for example, I feel I've had to fight a bit harder to get my voice heard."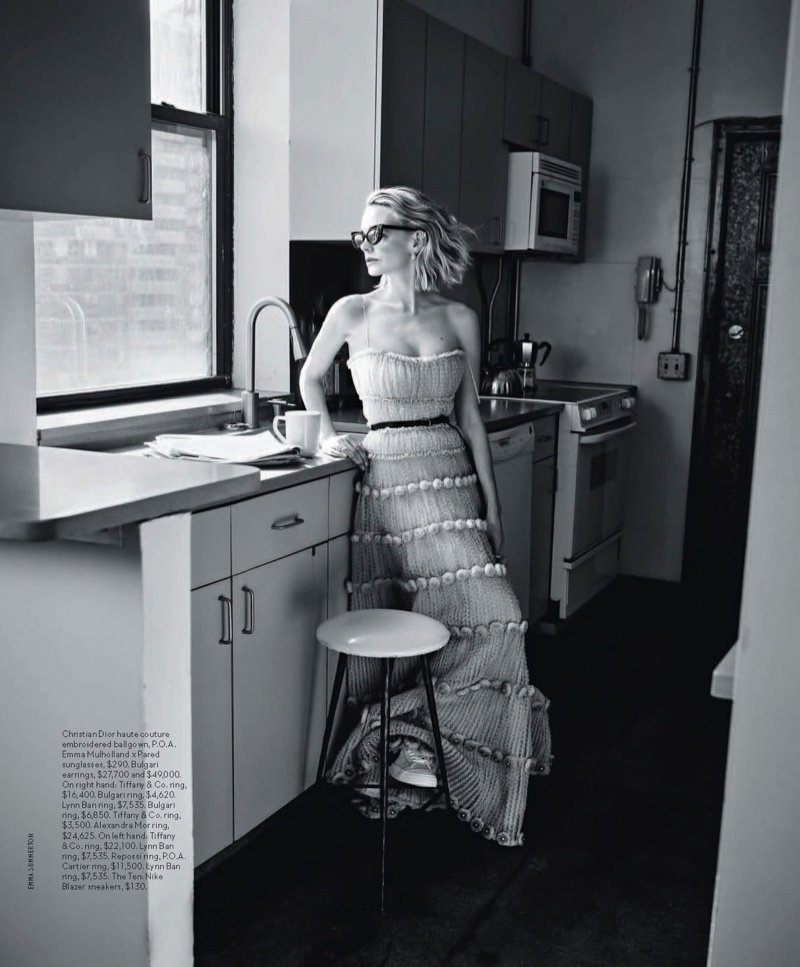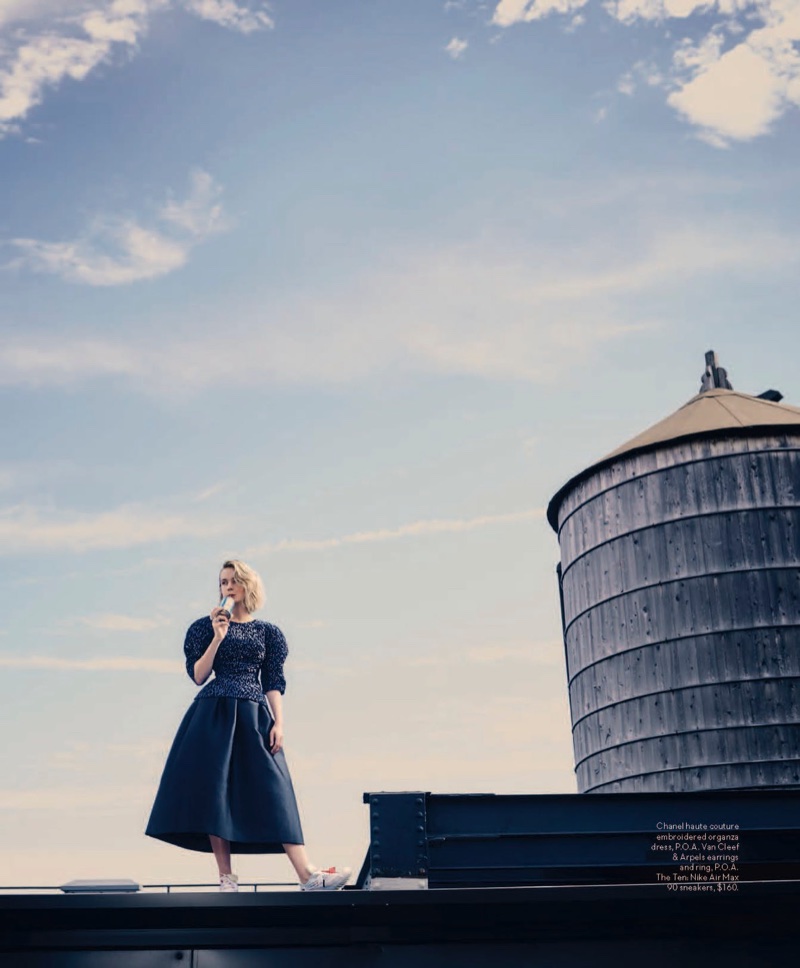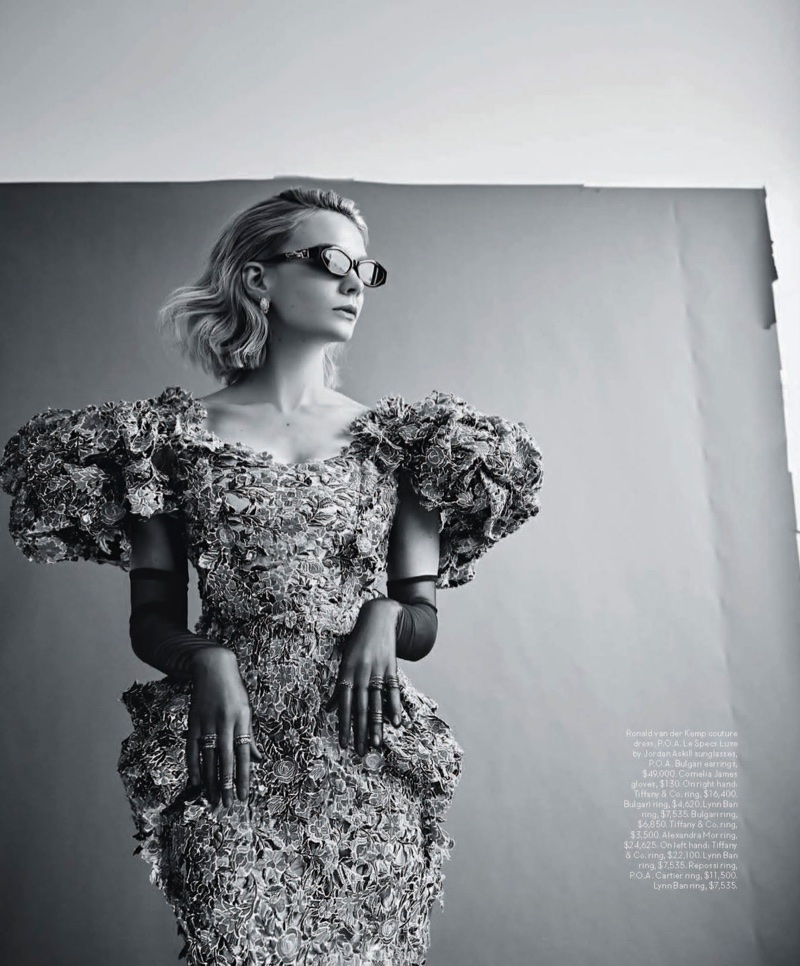 Other Brands
Other Brands
Every designer brand has their own iconic shoulder and tote bag. Prada's most precious tote bags are the Galleria Bag, Paradigme Bag and the Double Bag. But what about the flap bags? Well, we think the Prada Diagramme Flap Bags might be the next signature handbag. Let's hope it stays in the game long enough to become an ionic.
And btw, there is already a Camera Bag version of the Diagramme style released.
The Design
First of all, Prada has invented a complete new type of quilting. It looks modern but very sophisticated. The flap part is horizontal and vertical quilted. The bottom part is nicely curved quilted.
The flap has a nose-like design and the center is crafted with the new Prada logo. This handbag is the house's latest design and it looks like it will pave its way to the iconic status. Also this handbag comes with a long chain strap for shoulder and cross body carry. The durable calfskin leather makes sure you can be fashionable without the need to baby this bag. So what do you think?
The Interior
This flap bag is perfect as an everyday handbag. It looks timeless and beautiful. The interior is made with two pockets and one is with zip. The inside is big enough to store your daily essentials and more.
The Prices And Sizes
Measuring 6 x 14 x 24 (D x H x W) cm, priced at €1450 euro, $1750 USD, $CAD, £1220 GBP, ¥204120 JPY, ¥13,450 CNY.
More Images And Colors
Designer Bags, Wallet, Purse, Belt & Accessories Official Site, Best Price & Quality, Free Worldwide Shipping, Free Returns. Every Bag Is A Work Of Art - Handmade - Cowhide Art - Can Custom-Made

Categories

New Posts

Hot Posts