Fashion
Mila Kunis rocks denim on the August 2018 cover of Cosmopolitan Magazine. Photographed by Kai Z Feng, the actress wears a denim jumpsuit from Marissa Webb. Inside the fashion glossy, Mila embraces casually luxe summer looks. 'The Spy Who Dumped Me' star poses in denim shorts, white blouses and form-fitting rompers styled by Kristen Saladino. For beauty, Mila wears her hair in tousled waves with a natural makeup look.
Related: Mila Kunis Wears Glittering Party Dresses for The Edit
COVER SHOOT: MILA KUNIS FOR COSMOPOLITAN AUGUST 2018
MILA KUNIS ON TABLOID RUMORS
In her interview, Mila talks about dealing with tabloid rumors.
I don't read anything about myself. I genuinely don't know what's written about me…other than I know that I'm pregnant about once a year and my husband and I are getting a divorce once a year. I know this because I go down the grocery store aisle, and I see it on the cover of magazines and I'm like, Oh boy, okay!"
Fashion
First launched in October 2017, Reformation'saffordable line of basics gets an update for the summer 2018 season. Choose from hooded sweatshirts, lightweight knit dresses and flirty wrap dresses. Prices start at $28 for a shirt and go up to $148 for two-piece sets. See some of our picks from the latest Ref Jeans styles below, and shop more at TheReformation.com.
Related: Discover Reformation's Summer Linens
REFORMATION – REF JEANS – SUMMER 2018
Fashion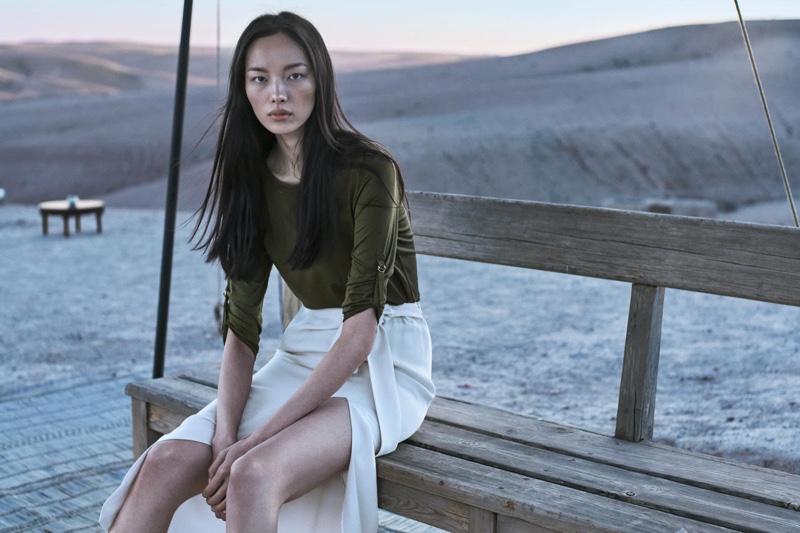 Smart casual is a word thrown around a lot in the world of fashion. It is always perceived as something you can comfortably wear to work, but still look gorgeous and stylish after hours. With its prejudice in contemporary days and age, even some of the fashion gurus can puzzle over the throwaway term. The most straightforward definition of smart casual is a neat, conventional and informal style that is mostly worn to conform to a specific dress code.
Today, fashion trends have shown that getting smart-casual right will set you free from the chains of the traditional full oversized suit that makes an individual look out of place. This fashion style is currently associated with weekends mostly Fridays for white collar jobs and people in the business. You will find men wearing a pair of jeans and T-shirts at work and allowed to get away with it comfortably. However, it is a different thing when you get to dress down, for example heading to work on Monday with a T-shirt, sneakers and a rugged trouser. I am confident your boss will call you for a quick staff meeting!
Women are not left out in this casual smart dress code craze, and they have found their fancy below dresses that can be worn to the office just as they do it at the club on a Friday night. Such women find it absurd for their men to wear a full suit on Friday evening club party. Chums is a great source for selecting dresses for different occasions.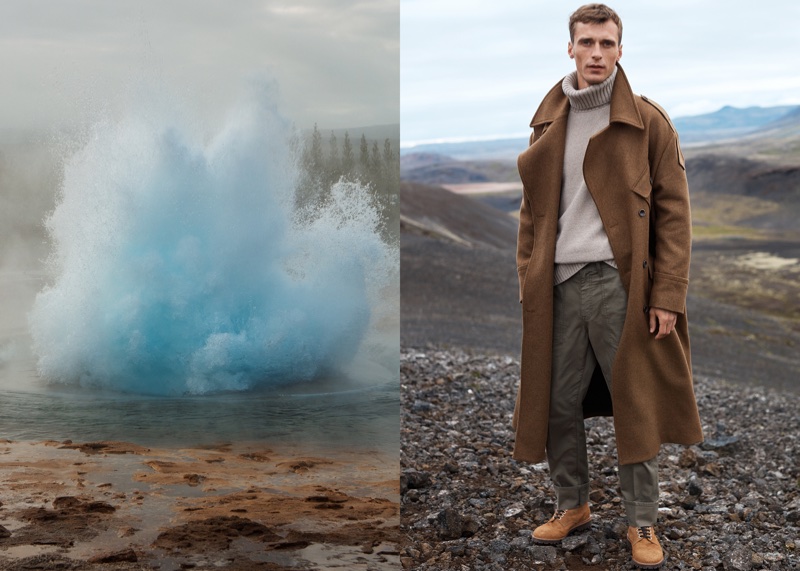 SMART CASUAL FOR MEN; HOW TO DRESS DOWN IN STYLE
Men can find their perfect balance for the lively casual style no matter the occasion.
TROUSERS
For smart casual, what you wear at the bottom will be different according to what is on top. You can wear a pair of jeans for any occasion; a wedding party, a date or an evening hang-out with friends at the bar. They should be perfect if they are dark, rip free and well –fitting.
T-SHIRT
Make sure you choose a well-fitting t-shirt and avoids the baggy type because it will look unkempt and awkward. Depending on the color of your trousers, a bright color will also be perfect. Besides, a plain crew neck t-shirt will look great, and you may choose a neutral color like white or black to ensure it`s clean and smart.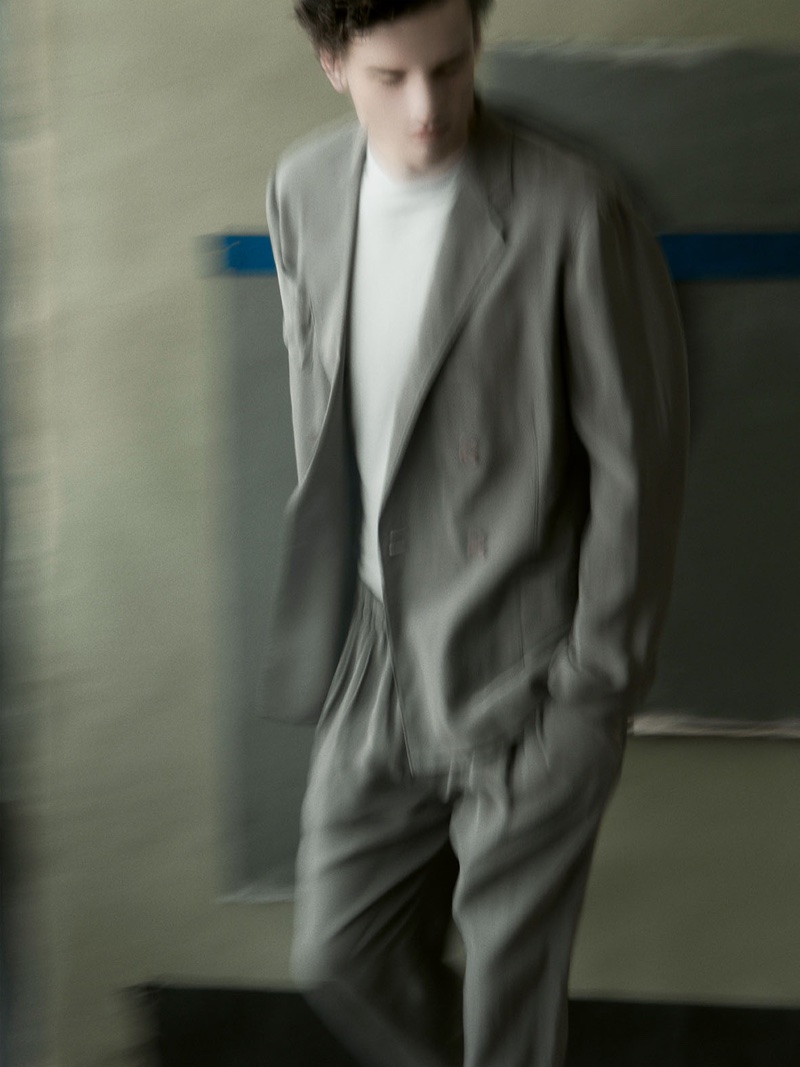 JACKET
A blazer is perfect for a smart casual style, but there is a significant difference between a casual and official blazer. A casual blazer is specially made for a casual look, while a formal blazer is obtained from a full suit. For a blazer, choose one with minimal and clean lines to avoid being too casual. If you go for a tailored one, match it with slim fit jeans and avoid anything that is too baggy or tight. For a perfect match, ensure that your denim is darker than your blazer.
THE SHOES
Just like women, the boots are the most significant part of the outfit. To get a casual smart look, opt for a pair of leather boots that has a rounded toe or just simple canvas shoes. For a refined, its casual look, make sure to clean and brush your shoes, iron your shirt and check if your jacket has a pocket square. It will surely leave a long lasting impression.
SMART CASUAL FOR WOMEN
JEANS AND TOP
Jeans and a top is the most accepted casual outfit for women to wear to any occasion. However, there are some points to consider when choosing the perfect jeans. For an event, choose a pair of jeans that are clean and crispy. Depending on how you will style your jeans and top, you can achieve a dressy casual or casual look. For a smart casual look, elevate your attire with fashionable accessories.
A SKIRT AND TOP
Another perfect choice of smart casual look is a skirt and a top. You can wear this to the office or dress in casual occasions. To stand out with this outfit, choose to combine a pink sleeveless top and a green pencil skirt. Since green is a versatile shade to use in an outfit, you can still wear it with a solid top color. Playing with colors is the most convenient way to transform your casual look to be high quality.
A SMART CASUAL DRESS
A dress is perfect to achieve to get that smart casual look for any event. It is common for most people because it is easy and feels fail-safe. This attire can be dressed up and down, and most women feel more confident when they wear one. For a casual wedding, take a printed dress and add some elements to it. You can finish this great outfit with a pair of heels from your favorite fashion designer.
Other Brands
Balenciaga is no longer the designer brand it used to be, it has got the attention of the fashion media after introducing series of new handbags including one claiming to be an Ikea copy bag. However, there are also plenty of styles with the house's logo embellished, which is also something new for Balenciaga. And so, take a look at the Balenciaga Everyday Chain Wallet for the Spring Summer 2018 Collection.
The Design
The Chain Wallet is comparable to the Wallet On Chain Bags. The solid colors of this Chain Wallet are designed with streamlined and clean body. The center is crafted with the house's logo.
The bag looks surprisingly simple, but for a reason – it has a flaunting purpose. Balenciaga wants people around us to focus on the center logo, so that they know it's a high fashion piece. The combination of black and white (black background and white logo, or white back ground and black logo) will help make the signature stand-out.
This Everyday Chain Wallet Bag is made in calfskin. It comes with a palladium chain strap that's long enough for shoulder or cross body carry. There is also a hidden back pocket.
The Interior
The interior is made with a main compartment including card slots. It's an mini day bag or an evening companion, so there is enough space for your basic needs.
The Sizes And Prices
Measuring 22.5 x 14 x 6.5 (W x H x D) cm, priced at $10700 HKD, $1290 USD, €950 EUR, £855 GBP.
Where To Shop Balenciaga Everyday Chain Wallet Bag?
1. MyTheresa – for solid colors and other colors
More Images And Colors
Fashion
Rising star Elizabeth Ayodele heads to the beach for the June 2018 issue of Harper's Bazaar Kazakhstan. Captured by Vladimir Marti, the Nigerian model poses in pale ensembles with an elegant spin. Stylist Daniel Gonzalez Elizondoselects a mix of jumpsuits, breezy dresses and flared pants. Elizabeth shines in designs from labels such as Alexander McQueen, Elie Saab and Jacquemus.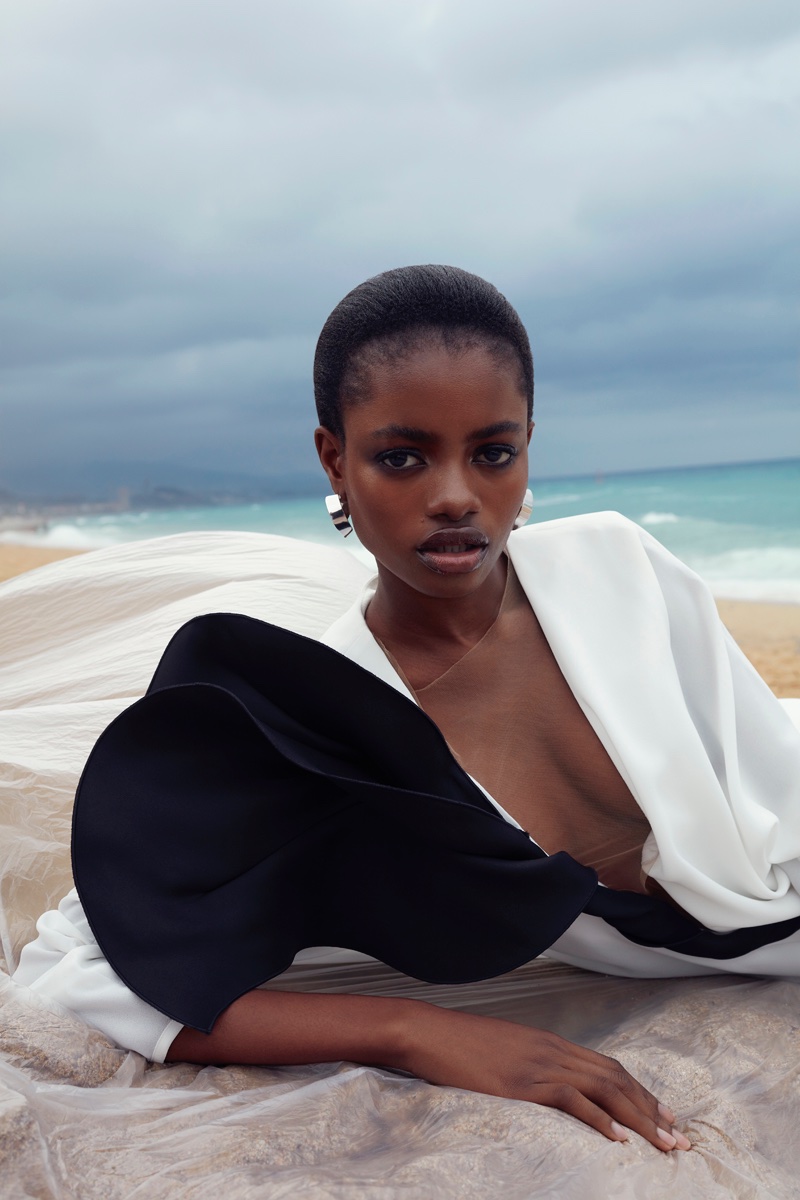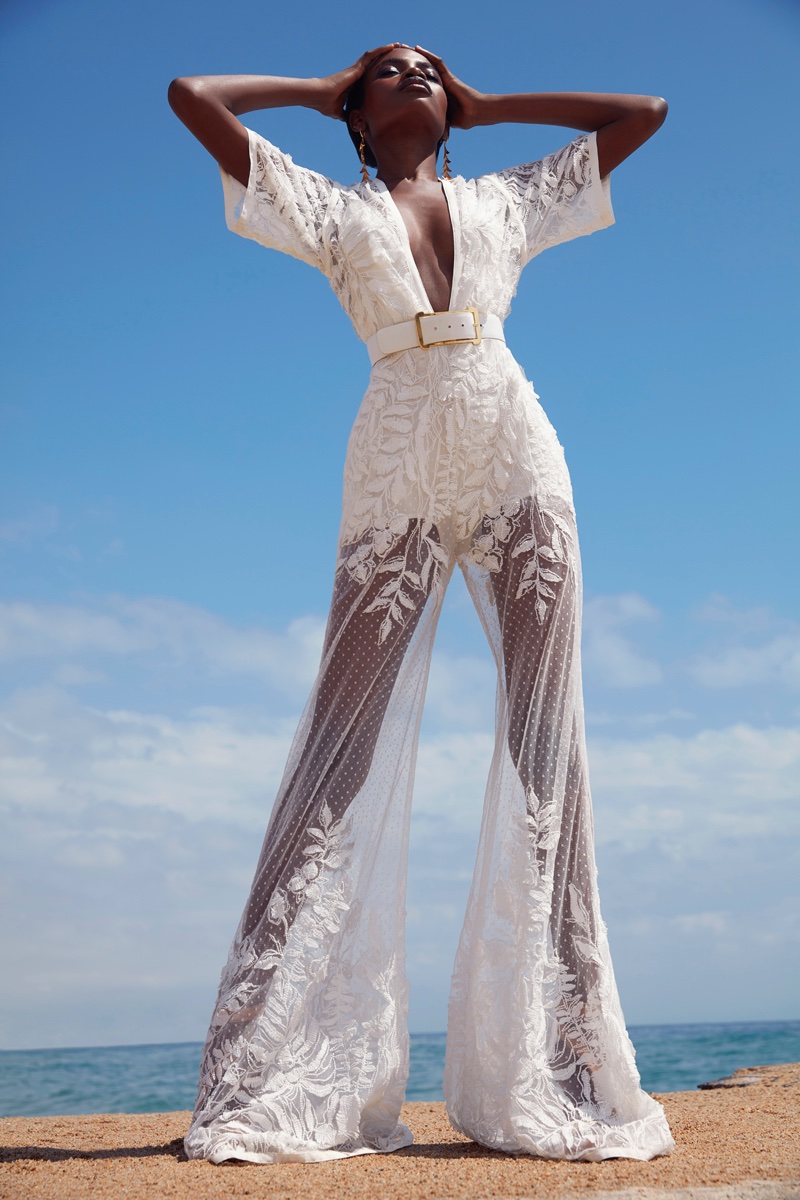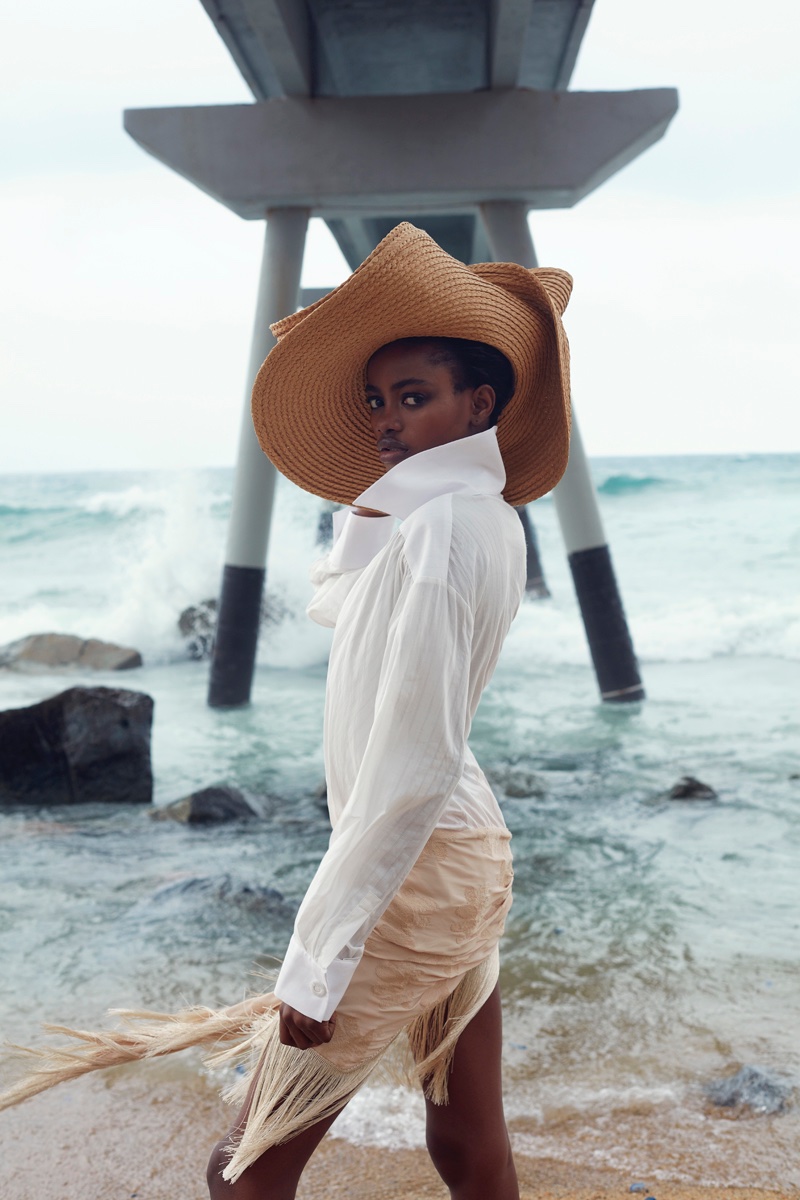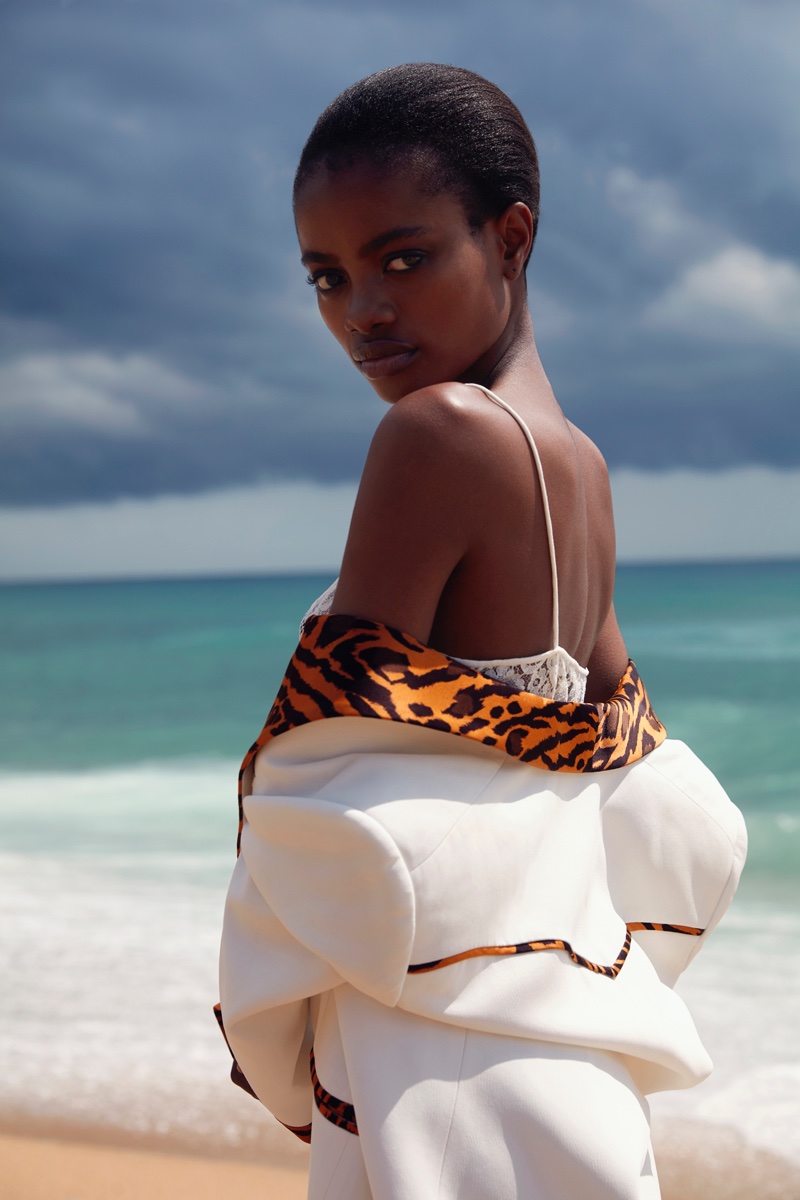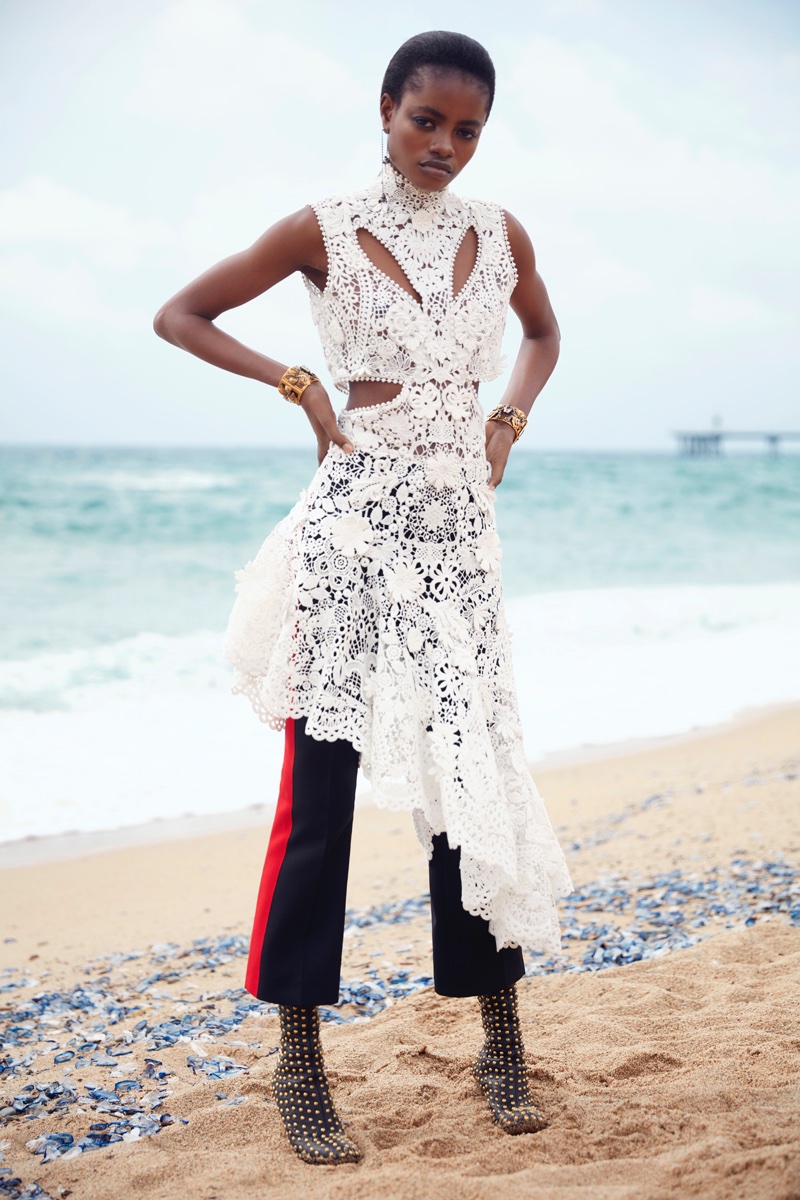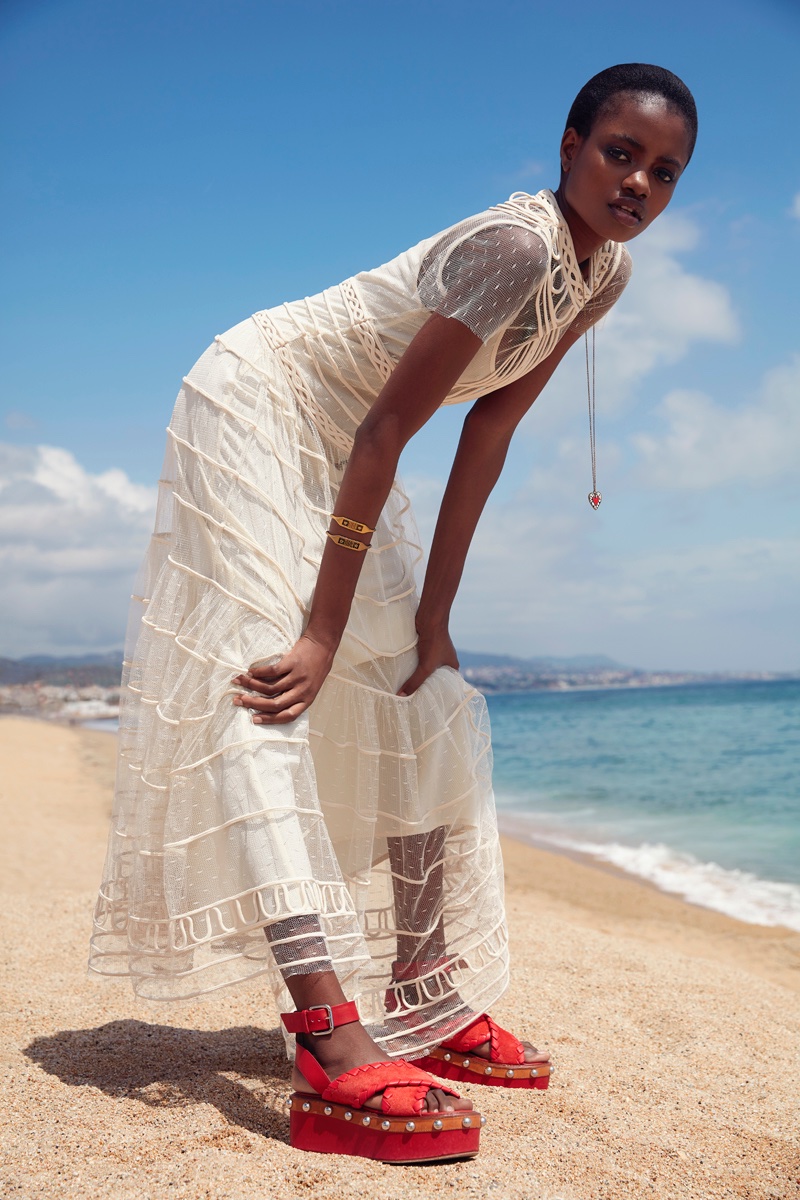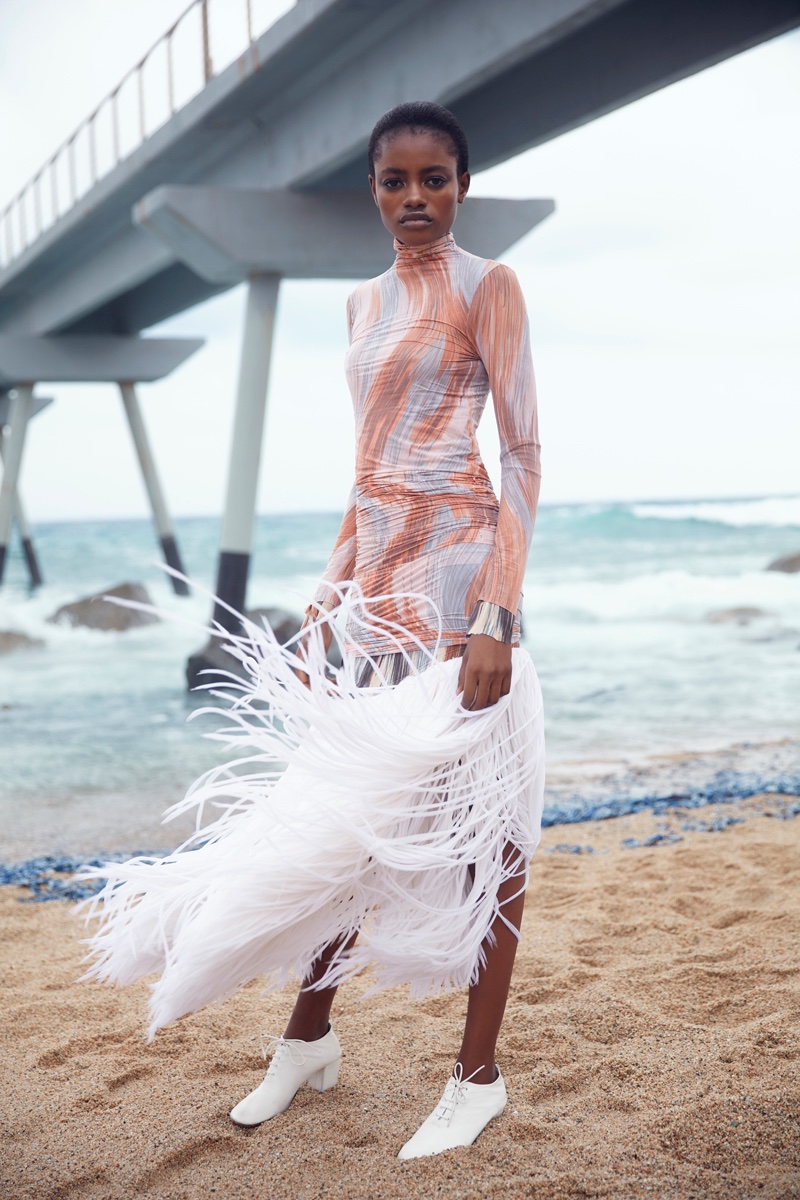 Fashion
Sabi Khazgaleeva heads to the beach for the May 2018 issue of ELLE Vietnam. In front of the lens of Olga Rubio Dalmau, the model wears denim on denim in the editorial. Sabi impresses in a mix of embroidered jeans, denim skirts and patchwork effects. Stylist Laia Gomez Ortiz selects designs from the likes of Louis Vuitton, Chanel and Boss for the redhead to wear.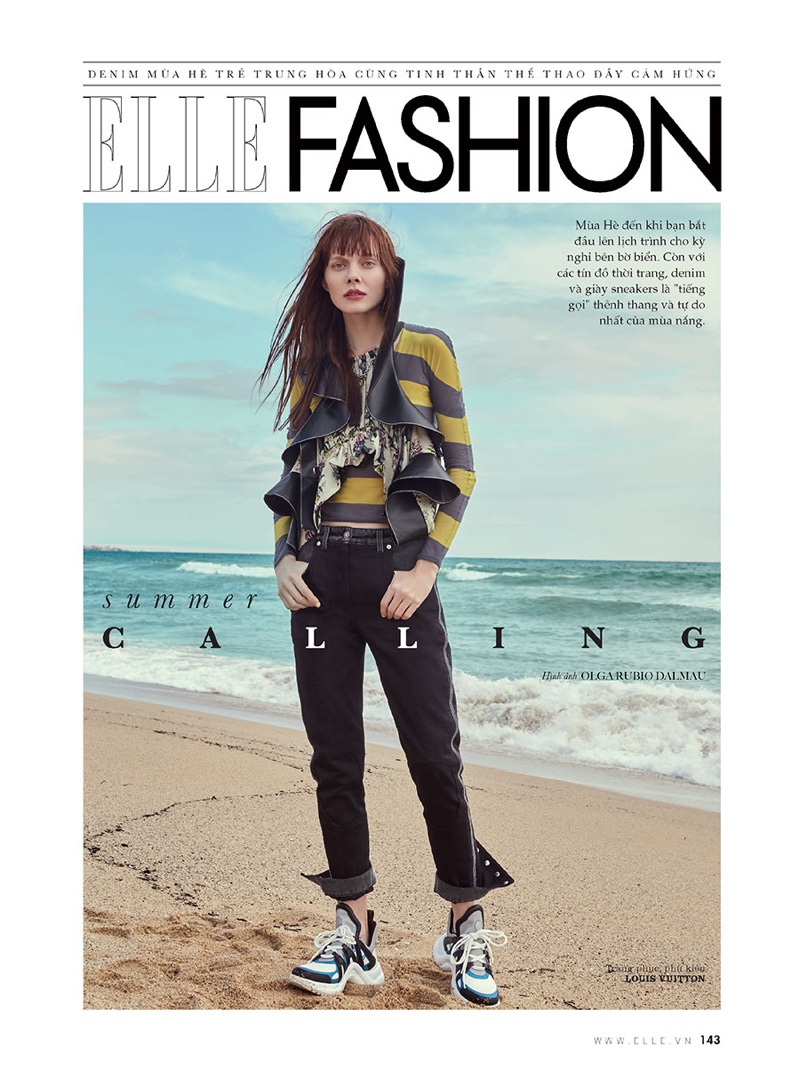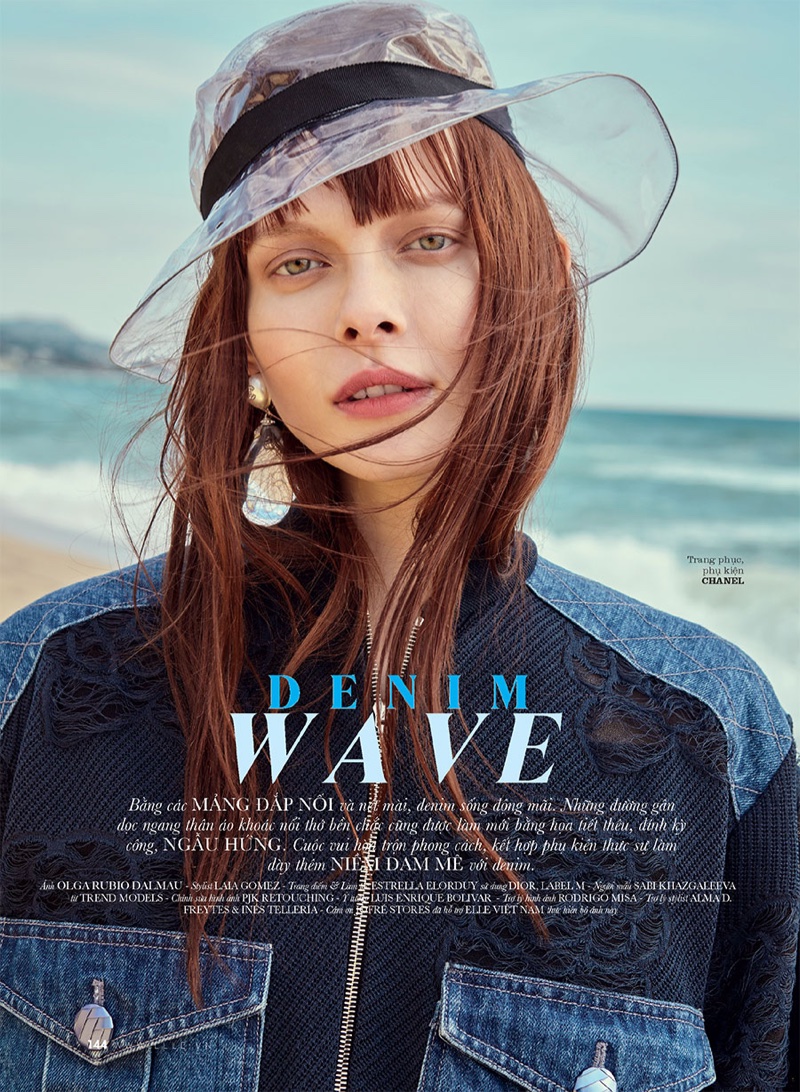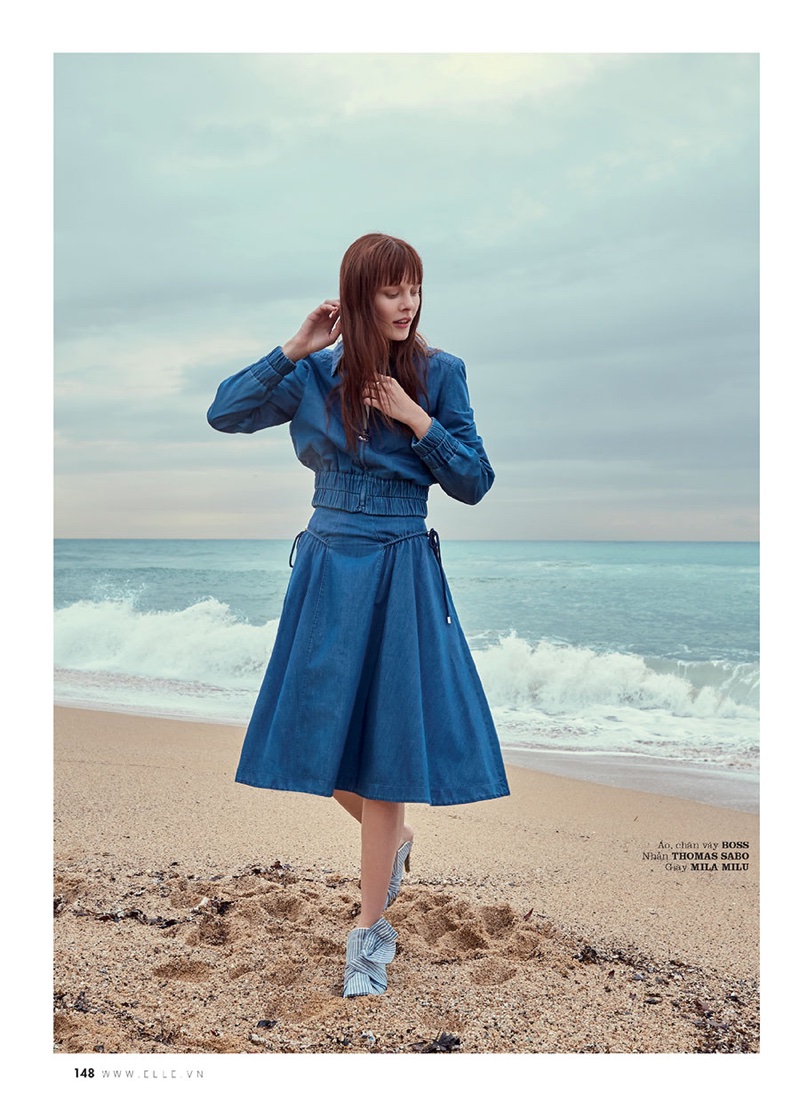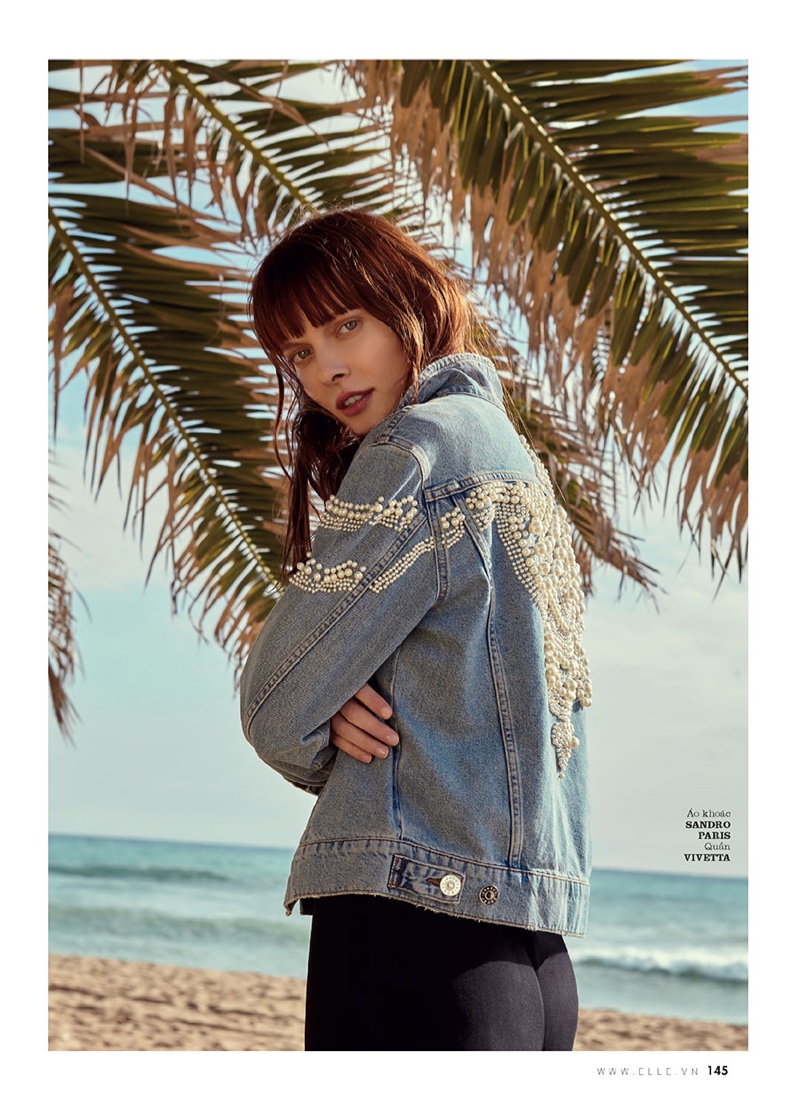 Designer Bags, Wallet, Purse, Belt & Accessories Official Site, Best Price & Quality, Free Worldwide Shipping, Free Returns. Every Bag Is A Work Of Art - Handmade - Cowhide Art - Can Custom-Made

Categories

New Posts

Hot Posts