Fashion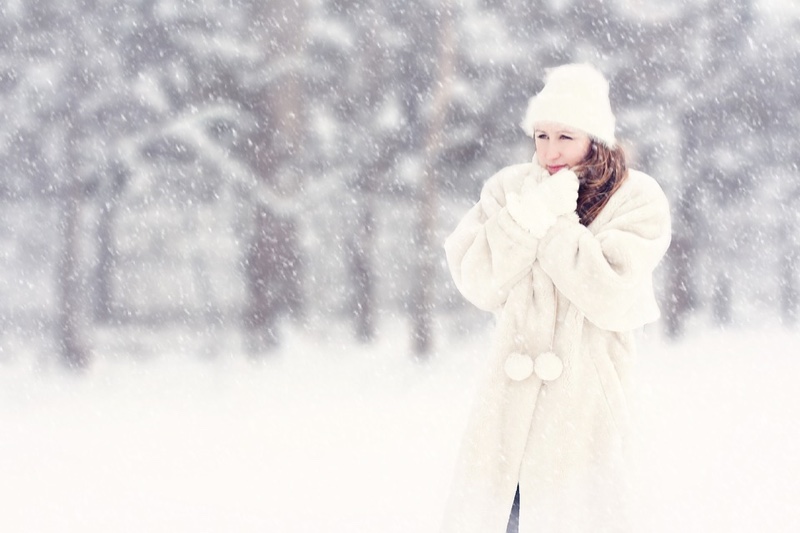 Whether you just bought one of the houses in Miami for sale and plan to spend winter at the beach under sunny skies or farther north where bundling up and sipping cocoa will help keep you warm, these are the 10 winter fashion tends to keep an eye out for this year.
LEOPARD AND ZEBRA PRINTS
Animal prints like leopard and zebra have frequently been spotted on the catwalks of Calvin Klein, Givenchy, Victoria Beckham and others. To keep the outfit from looking too over-the-top, pair it down with attractive flats.
REDS
No matter what climate you're in, red is being called the color of the season, whether it's a light and airy dress for those places that enjoy more pleasant temperatures, a pair of shoes, bag, or sweater, red is a good way to stand out this season.
FLORALS
Florals aren't just for spring and summer, with darker floral prints and red roses popular for winter in the north and south. A floral dress paired with a fabulous pair of boots would be ideal for a night out in the Miami Designs District, but no matter where you live, floral can go with just about anything, including those black and darker tones that tend to be the go-to colors for the chillier season.
STATEMENT KNITS
Trade those ugly Christmas sweaters for bold statement knits this winter in a silhouette that accents your form rather than drowning you in itchy material. They can be worn with jeans and flats or boots.
BATHROBE COATS
For those chilly days, bathrobe coats are going to be the big thing, especially in navy or baby blue – the best thing to beat the "winter blues."
STATEMENT HEADWEAR
Knit balaclavas are making a big comeback, seen in cheerful, bold colors on the catwalks of Gucci and Calvin Klein, making them an easy way to keep warm while being stylish.
TWEEDS
Tweeds are ideal for staying warm when there's a chill in the air and this season is expected to see a lot of it, particularly tweed skirts and 80s-inspired coats in vibrant hues.
VINYL PANTS
European fashion week elites have claimed that vinyl pants are the in fashion for autumn and winter of 2018. Both chic and cool, they're great paired with a slogan tee and a blazer and can be worn with a mohair cardigan, a puffy bomber jacket or even a fur coat.
WHITE ANKLE BOOTS
A trend coming back from the 1970s, white ankle boots, has been spotted everywhere from the streets of London to New York fashion weeks. They can help finish a wide range of looks, worn with a little black dress or more edgy, with a pair of overalls and a tee. They're also great with patterned or solid dresses, with jeans and leather jackets.
SOCKS WITH HIGH HEELS
No longer do you have to worry about frozen toes, because fashionistas say it's now cool to wear socks with high heels, provided you don a stylish pair of socks. They're often worn with a tailored pair of cropped pants and a fitted blazer or slouchy jeans with a sweater.
Fashion
Grace Elizabeth gets her closeup on the August 2018 cover of Vogue Brazil. In front of the lens of Luigi & Iango, the American beauty wears a Chanel dress, earrings and gloves. For the accompanying spread, Grace captivates in a series of black and white images. Styled by Pedro Sales, the Estee Lauder model wears sleek looks ranging from pleated dresses to wide-leg pants.
Fashion
Madewell Denim Square-Neck Top and The Perfect Vintage Jean in Fitzgerald Wash
As summer heads to a close, the temperatures are only heating up across the country. Luckily, Madewell has the ideal style guide for summer with a new trend guide. Model Hana Jirickova poses in the sun wearing a casually chic mix of denim, button-up shirts and lightweight dresses. Paired with slip-on mules and cat eye sunglasses, Madewell makes dressing for summer beyond easy.
Related: Easy Style | Madewell Spotlights Pre-Fall Outfits
MADEWELL LATE SUMMER 2018 STYLE GUIDE
Madewell 'The Remi' Mule in Stamped Lizard
Madewell 'Whisper' Cotton Ringer Tee in Damien Stripe and 10″ High-Rise Skinny Jeans: Drop Step-Hem Edition
Madewell The Oversized Jean Jacket in Capstone Wash and Halter Tie-Back Midi Dress in Clipdot
Madewell 'Courier' Button-Back Shirt in Festival Stripe
Madewell The Jean Jacket in Briarwood Wash, 'Whisper' Cotton Ringer Tee in Damien Stripe and Stretch Denim A-Line Mini Skirt: Button-Front Edition
Madewell 'Courier' Shirt in Lorelei Stripe and The High-Rise Slim Boyjean in Lita Wash: Step-Hem Edition
Madewell Ruffle-Hem Wrap Top in Clipdot and 'Adair' Cat-Eye Sunglasses
Other Brands
Before we end the chapter of this seasonal style, we introduce the clutch version first. So here is the Chanel Chevron Medallion Clutch from the Pre-Fall 2018 Collection.
The Chevron Medallion is a new line, but we are not sure whether this style will return after the season over. But before we say goodbye, let's just talk a bit about the clutch version because we think it's a must-have evening bag.
The Design
The Clutch version is just like the medium-sized Flap Bag. It has a beautiful rectangle shape and it's crafted with the double Chevron Medallion clasp on the front flap. The Chevron Quilting is perfectly in lined with the clasp, can you see that? The top of the clasp is made with an enamel CC clasp and below is designed with the chevron gold hardware. The house's signature is engraved on this gold plate.
To make everything perfect, this clutch comes with a lady-like chain. The chain feels like a luxurious bracelet and it's made in gold hardware as well.
Overall, we think the Chevron Medallion Clutch is both chic and glamorous. It will definitely help you steal the spotlight on every night-out.
The Interior
While we don't have an image of the interior, we belief there is one main compartment inside as well as a patch pocket (which is usual with Chanel Bags)
The Prices And Sizes
Style code A57493, measuring 5.1' x 1.2' x 9.8' inches, priced at $3500 USD, $4525 CAD, €3100 EURO, £2780 GBP, $5290 SGD, $28400 HKD, $5160 AUD, ¥435240 JPY, ¥25500 CNY, ₩4320000 WON via Chanel boutiques.
More Images And Colors
Fashion
Supermodel Cindy Crawford graces the September 2018 cover of Tatler UK. Lensed by Yu Tsai, the American beauty wears a Chanel look featuring a wide-brimmed hat and tailored jacket. For the accompanying spread, Cindy poses in elegant fashions from labels like Armani and Oscar de la Renta. Styled by Sophie Goodwin, the brunette wows in embellished separates, sparkling gems and velvet.
Fashion
Balenciaga Logo Sleeve Leather Moto Jacket $4,600
This leather jacket features graffiti-inspired branding at one sleeve.
Balenciaga spotlights its logo for its Fall 2018 ready-to-wear collection. From leather jackets to tote bags and branded sweatshirts, the French fashion house's logo takes center stage. Keep it casual in a colorblocked windbreaker or channel grunge vibes in a layered dress. See our picks from Balenciaga's fall arrivals below, and shop more at Nordstrom.com.
Related: Balenciaga Unveils Fall 2018 Campaign
BALENCIAGA LOGO COLLECTION AT NORDSTROM
Balenciaga Logo Colorblock Windbreaker $1,490
A lightweight jacket includes bold color-blocking with the Balenciaga logo front and center.
Balenciaga 'Ville' Logo Leather Bowling Satchel $2,100
This satchel bag comes in pebbled leather with a vintage-inspired silhouette.
Balenciaga Plaid Overlay Silk Dress $3,200
A silk dress is layered with a grunge-inspired plaid poplin shirt.
Balenciaga Campaign Logo Hoodie $750
Adorned with a campaign-style logo, this hooded sweatshirt comes in heather gray.
Balenciaga Everyday Plaid Calfskin Tote $1,740
A plaid calfskin tote bag is perfect for your everyday outings.
Balenciaga Back Stripe Shirt $1,050
This 100% cotton shirt comes with chic stripes and branding at the back.
Designer Bags, Wallet, Purse, Belt & Accessories Official Site, Best Price & Quality, Free Worldwide Shipping, Free Returns. Every Bag Is A Work Of Art - Handmade - Cowhide Art - Can Custom-Made

Categories

New Posts

Hot Posts